Hungry for backlinks for your site?
Wait! Wait!
Read this blog post before making a single link from any website, Because this explained the types of backlinks to avoid while link building.
Every SEO professional and beginner knows that backlinks work like the backbone of SEO or Search engine rankings.
Backlinks are the significant ranking factors; more links to a web page have resulted in an excellent search engine ranking.
False!
The number of backlinks is not a ranking factor, but the backlink quality is a significant factor.
Read This post By Neil Patel on What Matters More: Backlink Quality or Quantity?
Google has developed its algorithms to rank the site on the basis of Quality and legit Backlinks.
Let Go straight forward into it,
Must avoid this type of links to your site
1. Expired Domain
An expired domain is a domain that is registered by someone but unfortunately for some reason, it is not renewed by the owner.
Some people buy this kind of domain name to transfer their authority or link juice to their domain.
In fact, there are many sites like expireddomains.net exists to find this kind of domains.
By the way, it is not bad to use it but you must check its history before using it because it may be spammy, or banned by Google, etc.
It's a good way for gaining links but should be used carefully, after a lot of study about it.
BUT!!
It may harm your SEO or get your site penalized by google.
The crime does by someone other will get you in the jail, without doing a single crime.
2. Discounted Links
By now u must aware that Google has now banned the paid backlinks.
The public website that sells backlinks has already been banned by google.
But
Giving discount on return of backlink is also not good.
Some people (Usually freelancer and dev. Like me) use this strategy to get backlinks from .edu and .gov domains.
This is as risky as riding a bike at a speed of 240 KMH, Which results in getting punished by google
3. Unrelated Event Links
Commercial Events, Trade fairs, Local Events, etc. usually mention their sponsors and participants on their website.
This is really an easy and good way to create a backlink.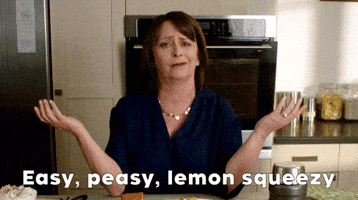 But, Google have officially cleared that the website really doesn't participate but just getting backlinks only in return of certain amount.
Then, Google will definitely penalize them.
4. Misleading Backlinks
A backlink have two parts: [ANCHOR TEXT + URL]
The anchor text tells the search engine about the backlinks, Why it exists and URL tells about where it points.
Many beginner and professionals make their backlinks on such web page using anchor text which doesn't relate to their website.
Which is a bad practice.
Just Imagine: Your blog is about tech and if you have taken a backlink from a food blog.
The search engines are not expecting a link from a food blog to a tech blog.
They are useless and harmful too.
5. Blog and Youtube Comment
Comment backlinks are completely useless. Almost 15 years before search engines have banned it, and now they are ignoring it.
In fact, the No-follow types of are specially made for this purpose only
JUST DON'T WASTE YOUR TIME IN MAKING SUCH THINGS!!
6. Press Release
This method of making backlink is also been formally rejected it since 10 -15 years ago.
Even Google is also a company and knows that businesses lunch their press release.
Just think, If google have banned the paid backlinks then how can it will allow it.
BUT
If you have a lot of such types of backlinks then you don't have to worry because search engines now are just ignoring it.
7. Forum Posts
This is also a very old method of backlink creation, Which is now useless.
Many years ago, To create backlinks people just make their profile on some forum sites and add their website link in their signature.
Then, they just do 3-6 post on it and that's it..
But Now it is pointless, Now Search engines just ignore it.
8. Reciprocal Backlinks
Reciprocal links are the links that have been exchanged by the webmaster or website owner. We may say that it's an agreement between the webmasters.
To understand it let us consider an example:
If "A" and "B" are two site owners.
"A" has written a post that can be linked to a post on B's website, simultaneously B also wants a backlink then B will request "A" to give him a backlink from his site.
That is to mean both have exchange the links in between their site.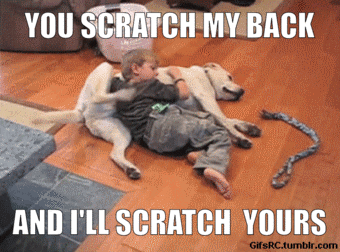 Reciprocal are completely against the Google Webmaster guidelines.
If your site has such backlinks that mean you're trying to manipulate search results by exchanging links – your website runs a high risk of being punished by Google.
Read This Article by search engine journal: Reciprocal Links: Do They Help or Hurt Your SEO?
Wrapping Up
So these are the eight types of backlinks to avoid while link building. Some of them are ignored by Google and some are risky.
Some of the methods look funny and outdated but stills many youths are using this method.
At least my readers and followers must not follow them.
Hope you like it, If yes then share it on social media and make everyone aware of it.
Thank You, Stay Tuned.